Situated in the heart of South London, our brand new ACM London campus, based in Clapham, is a microcosm of the music industry. It consists of everything you love about our campus in Guildford, and on top of this it is located in one of the best places to live in London. Here are our top 5 reasons to study in Clapham!
1. Getting around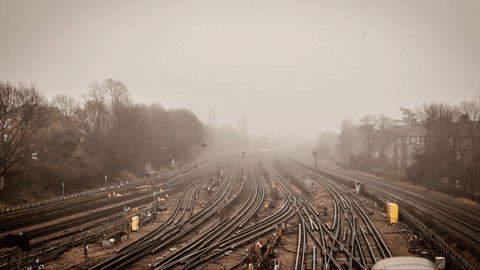 Our Clapham campus has great transport links. In the local vicinity there are three tube stops and Europe's busiest railway station, Clapham Junction – which is a ten minute train ride to central London – as well as an assortment of buses and night buses too. Travelling to gigs, events, work experience opportunities and more couldn't be easier.
2. Clapham Common Fancy chilling out in a green space? Clapham Common is a vast park that is a peaceful haven in the centre of a busy city. It's one of the best parks in London and hosts a number of events including festivals such as South West Four and House of Common, featuring artists like Madness, Knife Party, Rudimental, Flux Pavilion and The Chemical Brothers.
3. One of the best places to live in London

A survey of over 12,000 Londoners carried out by Time Out claimed that Clapham was the best place to live in London… yep, it came out on top for things like friendliness, affordability, bars and restaurants, and accessibility.
4.)Our amazing facilities and links to Metropolis Studios
ACM London's campus is kitted out with some incredible facilities including a live performance area, mac suites, recording studios and more. ACM also enjoys a unique partnership with Europe's largest independent recording facility, Metropolis Studios, which services around 50% of the UK top 40 chart material. In addition to ACM London, students also get exclusive access to Metropolis' iconic facilities.
5. Music scene and night life London is the heart of the UK music industry. With major record labels, music publishers, artist management companies, live promoters and agencies of all kinds based in the capital, there are plenty of performance and employment opportunities to be found. There's a buzzing live music scene and plenty of nightlife – Clapham has two main areas for evening entertainment: Clapham High Street and Clapham Junction, including venues like the famous Clapham Grand, Infernos, Venn Street Records and Revolution.
Join us in Clapham!
We still have some places available on our courses at ACM London in Clapham for 2016. To join us, simply give our Admissions Team a call on 01483 500 841 or apply now through Clearing by visiting our Clearing Guide.
ACM London courses available via Clearing
» BA (Hons) Professional Music Performance
» BA (Hons) Creative Music Technology
» BA(Hons) Music Business & Innovation
» BA (Hons) Commercial Songwriting