A great education isn't just experienced in the classroom. Sometimes you can get just as much, or more, from attending extra-curricular events. So while the academic year may have just started, perhaps one of the most important events of the year is about to get going – BBC Music Introducing Live '19.
Running its thirteen year from the 31st October to 2nd November, over 15,000 musicians, students and industry professionals will descend on London's Tobacco Dock for a range of live sets, panels, sessions and masterclasses. This is one of those times when it really becomes apparent why being a student at ACM is so particularly beneficial – no other academic institution makes nearly as big an impact on the event.
Networking
It cannot be stressed enough how important networking is, and this doesn't only apply to students. The professionals may have a better grounding on what's going on in the industry, but they're also there to meet new people and learn. So while BBC Introducing Live is a great place for them to catch up with friends from around the industry, it's also invaluable for meeting budding talent.
Whether you're looking to get your band signed or find an internship, this is the place to be, so don't be shy and get stuck in! Just being there shows that you're dedicated to getting your career started, but it's still important that you choose your timing and play it cool. Don't worry if you get brushed back, and make sure you're not interrupting that key industry figure you want to know your name. They might learn it just to make sure you don't meet again…
If you've got your eye on joining a certain company, try getting in contact before the event and seeing if anyone from the organisation is going. This means that rather than blindly trying your luck with the professionals, you could sit down and have a coffee with someone who might be able to offer you a bit of work. Check out this blog for a few more tips on how to get started networking.
What's On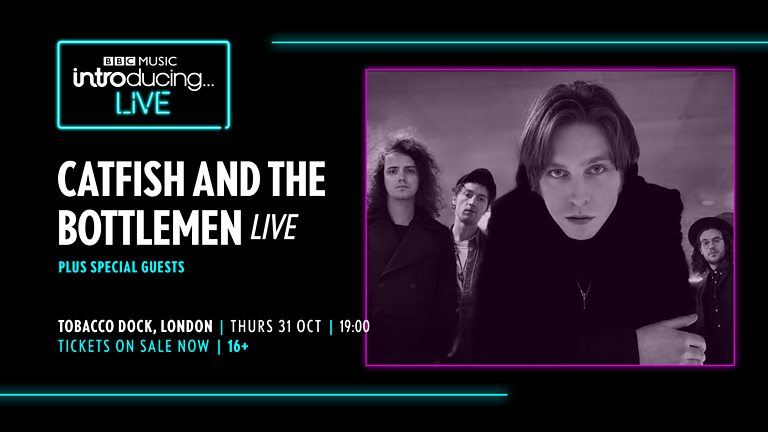 This year's BBC Introducing Live music lineup has some world famous artists, including Catfish and The Bottlemen and Wretch 32, as well as tons of smaller acts playing. But what you shouldn't forget is that there are also great artists like Blossoms and Jake Bugg who will be taking part in sessions, panels and masterclasses. These are unique opportunities to get involved with global artists and find out how they got going. You could hardly ask for better advice on how to get signed than from artists who already have.
There is also always a heavy influence from big names in the music industry. World famous companies like Abbey Road Studios and Universal Music will be sending in some of their industry heads to run panels and sessions. If nothing else, maybe you'll end up being interviewed by one of the panel members one day, letting them know you were there and interested in what they were saying could really help out…
Be There As Much As Possible
The first thing you should do once you've got your ticket is check the programme. Inevitably you won't be able to catch everything you want to, there's just far too much going on, but plan your days carefully and make the most out of it you can.
But even in the rare instance you've got spare time in between events, that doesn't mean there's nothing to do. Running throughout the event are Pop Up Stalls, Market Food and Networking Lounges, to name a few. The best thing to do is get there as early as possible and don't leave until it's closing time. This kind of access to artists and industry professionals is rare, so there's no point missing anything just because you got out of bed a bit too late.
Come Prepared
You shouldn't be turning up empty handed. For a start, everyone's going to be busy, so if you want to hand out your details, it might be a good idea to get yourself some business cards printed up before you go. Don't go overboard, the people you'll be meeting know that students aren't made of money, but if you've got even something you can hand them, you'll stand out whatever. On the flipside, if you receive anyone's business card, don't forget to follow up after the event.
Alongside this, make sure you bring your notepad and plenty of pens. There's no point attending a fascinating lecture by a top agent or manager but walking away with no notes. Write everything down you can. This information will be invaluable in classes, coursework or even setting up your own business.
Talk to your tutors to see if any of the free tickets are still available, but failing that they're incredibly reasonably priced. If you don't have the funds for all three days, individual day tickets are available. Finally, remember to show up and support your fellow ACM students! The ACM Live Stage runs from 10am until 7pm every day, featuring ACM talent from across our Guildford, London and Birmingham campuses. Learn about the ACM lineup here.
ACM @ BBC Music Introducing LIVE Playlist: